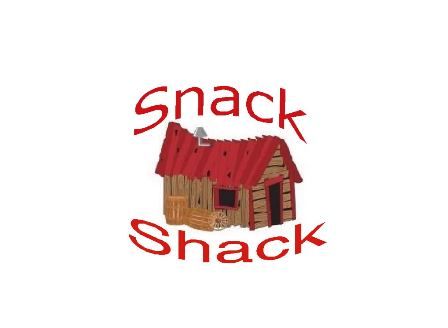 SPECIAL MENU: * Breakfast Casserole
REGULAR MENU: BURGERS, HOT DOGS, CHEESE NACHOS & CHILI
Always available: Water, Sodas, & Coffee
Please E-Mail any Special Requests: [email protected]
Thank you - Helen
Menu (besides the regular) will include; egg salad sandwiches, tuna salad sandwiches, Helen's special cole slaw, egg& ham & cheese breakfast muffins (home made), Honey B-B-Q chicken wings, Buffalo (mild) chicken wings and several breakfast pastries. Come see what we have.
See you there. I am also making tuna salad sandwiches, grilled cheese sandwiches, egg salad sandwiches, several goodies and expanding the breakfast menu to include egg, cheese and ham breakfast muffins. Come check out the new menu, there should be something for everyone.
The snack shack is how I support my two horses, as my husband's disability does not cover their feed, so make sure to stop by the snack shack and buy something. I try to keep my prices reasonable, but I cannot compete with Mc Donald's as I do not buy in huge volume. My quality is excellent and the food is fresh, we don't make or burgers until you order them.

The snack shack will be there early for breakfast, as well as our regular menu.
Our regular menu consists of;
hamburgers and double burgers
cheeseburgers and double cheeseburgers
BBQ pulled pork sandwiches
BBQ pulled pork on hamburgers or cheeseburgers
bowl chili or chiliburger or chili dog
cheese nachos and chili cheese nachos
water, sodas, coffee and hot chocolate

I am also going to try to prepare spicy chicken wings and egg salad sandwiches

BREAKFAST MENU:
bacon, potato and egg breakfast casserole
large muffins

I am also going to attempt (if time allows) to bring cinnamon French toast with syrup and maybe homemade egg and ham sandwiches.

Also if time allows, I will make other things, SO please stop by and check out our new items.

I look forward to seeing and talking with each and every one of you. Be sure to bring the kids by for their treat.